Our Cattle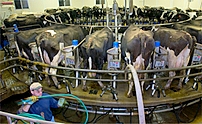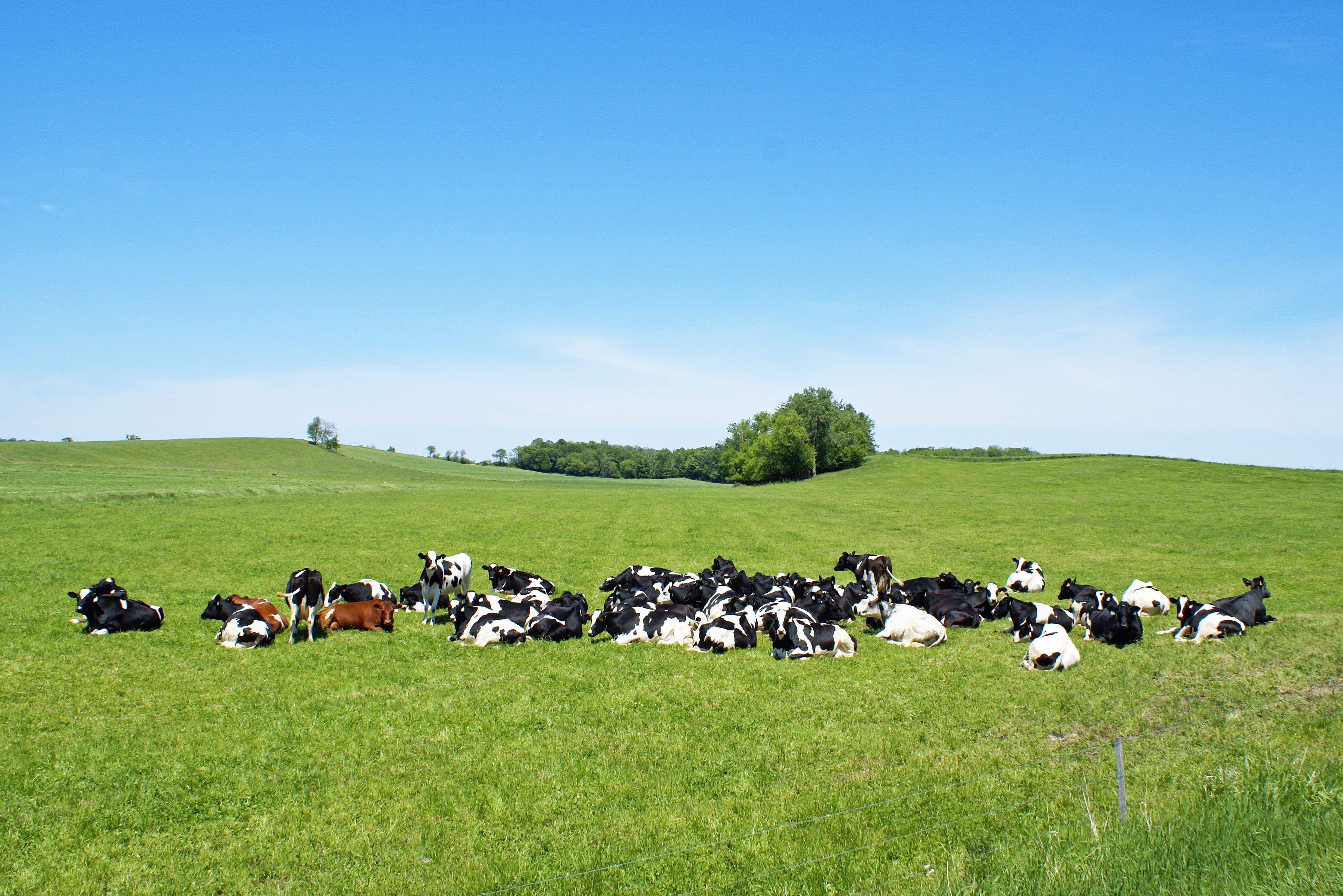 Presently we have avout 450 dairy cows and an average of 390 are milked twice daily in our 30-stall Rotaflo Carousel Parlor. We strive for humane treatment of our girls, including cow comfort, less stress, good nutrition and a high forage diet. All of our cattle enjoy grazing on the 450 acres of lush, organic pasture during each growing season.
Organic standards are very important to us so we never use antibiotics, hormones or genetically modified organisms (GMO). "Probiotics" and a combination of herbs and whey products encourage beneficial rumen bacteria, which are used on a proactive basis to enhance the immune system. Aspirin, herbal and homeopathic products may also be used for various other conditions we encounter.
Further, we never push our cows for production, which helps keep them healthy and happy. And, of course, when they are not on pasture, they relish in the home-grown organic feed produced by R & G Miller & Sons' expert farmers.